Lexar S50 (AU6998AN) Data Recovery
Broken Connector & Torn Pads
Here we have an 8GB Lexar S50 Flash Drive. These came in a flip top package usually sold as a pair of two or three with different colors. It uses an Alcor Micro AU6998AN Controller and came in 8, 16, 32, and 64GB variations.
This flash drive was bumped, the connector was damaged however it ultimately flexed the circuit board causing the pads under the BGA NAND chip which stores the data to tear off the chip.
The flash drive was still functinoal, showing up as a 0MB grayed out drive. This is because all the damage was done to the NAND chip. After the controller communicates with the computer. Basically the controller wasn't detecting the NAND chip because of the damaged pads.
Using thin magnenet wire we were able to reconstruct the missing pads under the BGA NAND chip and attach it to our NAND reader. We then read out the NAND chip, reassembled the image and successfully recovered the data.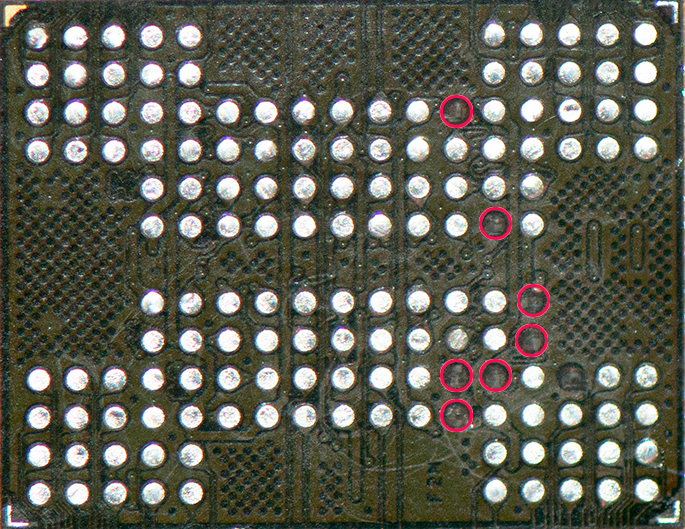 LJDS50-8GB
LJDS50-16GB
LJDS50-32GB
LJDS50-64GB