SanDisk SDCZ450 with a Broken Connector Data Recovery
Today we got a SanDisk SDCZ450-128GB-A46 USB Type-C Flash Drive in for data recovery. The owner had accidentally broken the connector off.  The USB-C connector was surface mounted to a monolithic chip which was ripped off. Luckily we were able to recover all the data.
The flash drive uses a special Type-C connector that is attached to a monolithic USB flash drive. The connector is poorly secured to the flash drive making it easy to brake the connector off with little force. Recovering the data requires special tools, if you need your data recovered from the SanDisk flash drive we suggest you let us recover your data.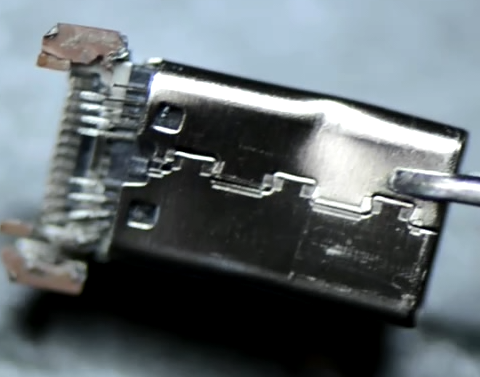 SDCZ450-016G-A46
SDCZ450-032G-A46
SDCZ450-064G-A46
SDCZ450-128G-A46
How can I fix this issue?