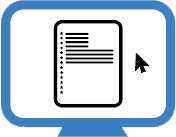 Fill out our form below and we'll send you a shipping label via email.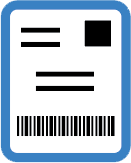 Package your device and place the shipping label on bubble mailer that you provide.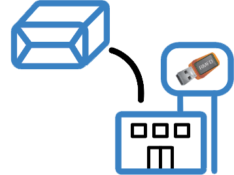 Once recovery is complete, we'll send you a file list to validate the data and send you the data via a secure server or new flash drive. If we can't recover your data there is no charge.
Testimonials
I cannot thank you enough for your superior customer service and quality work. Prior to finding you on a Google search, I called 2 other places who quoted me 8+ weeks and $1,500 to "possibly" recover my data. I was shocked when I called you and actually spoke to a real person who understood my situation and was exceptionally helpful. I overnighted my drive and Jeremy worked on it OVER THE WEEKEND to get me files I needed by Sunday night. I can't even describe how amazing this was! I went from being totally irate about having possibly lost all of my work for the last several years, to feeling totally confident that I was in good hands and all would be ok. On top of that, your rates were so incredible, especially after the other quotes I'd been given. Prior to finding you, I felt like I was between a rock and a hard place and you turned it into a non-issue.
I work as a professor who is obviously sometimes careless. I'd not been backing up my students grades and got away with it for many years. This all changed about a week ago when my flash drive died a cruel death. I went to several data recovery services that would have taken too long to repair it . Thankfully I found Jeremy and Recover My Flash Drive. He retrieved my data in a matter of two days and now the Fall 2017 is saved and saved. Jeremy answered my many nervous questions and put me at ease making an extremely stressful time bearable.
Thank you so much for everything you have done to recover the data off the damaged media I sent to you.
I can not wait to see my parents reaction when I give them their photos they thought were lost for good.
Thanks to you and Recover My Flash Drive they have their photos and memories back.
I certainly will recommend your company in the future to anyone that may think their media is lost for ever.
Thank you so much for your speedy recovery of my USB Flash drive. My Flash drive has been damaged for four months with no hope of recovery. Everyone I called, everyone I emailed had no resolution.
The Drive is has thousands of dollars worth of Client information that I thought was lost, but thanks to you guys at
"Recover My Flash Drive" I'll be able to restore my client files.
I will forever be grateful. Thank you, Thank you, Thank you for an excellent job!
This correspondence is to extend my sincere gratitude to you and Recover My Flash Drive. It was a pleasure to work with you. Your rapid response and level of professionalism made a stressful situation hopeful and possible due your skill for repair. I will always be in your gratitude and always eager to spread the word of your successful work.