100% confidential - AES Encrypted

Free Inbound Shipping

No Data, No Charge

FREE Rush Service - Same Day / Next Day

Inexpensive - 40% - 60% Less Than The Compeition

Flat Rate Pricing - No Hidden Fees

98% Success Rate

Secure Online Payments through PayPal

File Verification - Validate Before You Pay
You may only get one chance to recover your data. Don't let just anyone work on your media, we have over a decade worth of experience working in flash media. Flash media can fail for many reasons power surges, damaged connectors, cell degradation. Whatever the cause we can likely recover it.
Need your data recovered? We keep it simple, fill out a ticket which generates a free shipping label, once we receive the media we'll look at it within a day and email you a file list for you to verify. If everything looks good you pay online and we'll copy the data to another flash drive and mail it back. If you're in a rush we can email or FTP the data so you can get it back the same day.
Advanced Evaluation and Diagnosis

We're able to do component level diagnosis and repair to recover your data. Other data recovery companies stop at off-chip recovery. We know which components fail and on what media to get the best quality recovery possible for your case.
You may only get one chance to recover your data, having the proper team behind you to recover your information may be the difference between getting everything or getting nothing.

CRUZER BLADE
USB FLASH DRIVE
CRUZER GLIDE
USB FLASH DRIVE
SANDISK ULTRA
USB 3.0 FLASH DRIVE
CRUZER SWITCH
USB FLASH DRIVE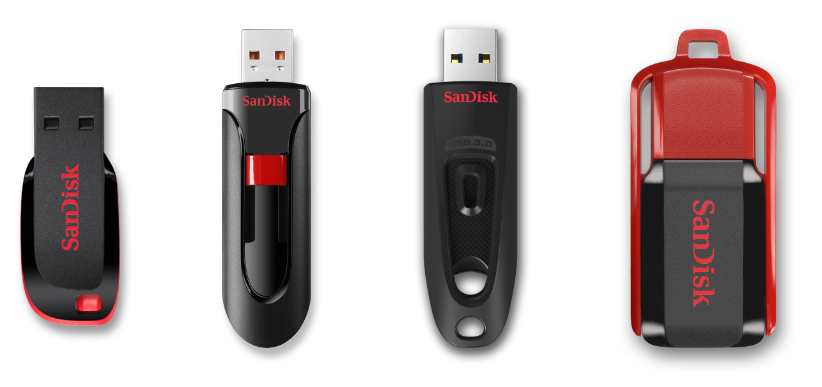 Levi Fox
12:34 22 Sep 18
I cannot be more impressed by the service I was given! All my questions were answered in a timely manner, and Jeremy was very helpful. I was quite distraught after having over 5 years worth of work lost, but they gave me confidence to get my data back. They made the whole process really easy! Sure enough, in less than a week, my documents were returned in perfect condition! This service is fast and cost effective. I highly recommend their service!
Daryl Johnson
19:37 23 Oct 18
I thought I had lost some valuable files forever because of a broken flash drive.So I headed over to a big name computer store to see if they could help. Come to find out they would've had to out source the work and it would cost me some astronomical price to retrieve the data. So i did a little research and found this great company whose prices were fair and also offered delivery options. Suffice to say I highly recommend Recover My Flash Drive for all your data retrieval needs, they deliver!
Steve N
10:27 26 Oct 18
Wow.......what a life saver! Jeremy at Recover My Flash Drive is not only a great guy, very patient, and helpful but the wizardry he performed to extract the data from my damaged and corrupted flash drive is priceless! There are no gimmicks, small print, or BS. The website explains it all and if you still have questions you can call and talk to Jeremy and he will be more than willing to further explain the process and answer all of your questions. Thanks again Jeremy!
Laurinda Williams
15:28 26 Nov 18
He saved the better half of my story I lost on a faulty USB flash drive. We tried everything to recover it ourselves. Learned my lesson on proper frequent back up copies. Fee was extremely reasonable and the document was recovered very quickly. So pleased with my experience. Highly highly highly recommend!
Kristen Swanson
17:22 09 Nov 18
This data recovery service is the best around! My flash drive broke when the laptop it was plugged into took a tumble. After a lot of tears and rage, I took it to the nearest computer repair store; they sent it out to be looked at and two weeks later, they called saying it would cost $2500 to recover everything! Outraged, I had them send it back to me and after a long Google search, I found this service. In less than a week, they had recovered all my data and the cost was MUCH less than what I was quoted before! I got all my college papers and photos back, and overall it was a wonderful experience! If I could give them 100 stars, I would!
Thomas Day
03:07 23 Oct 18
This company recovered important files from a dead flash drive in one day! Sent me a email with a list of the files they saved so i could see what was there. This was at 7:30 pm. Talk about service. They are on the top of my list for data recovery.
Glenn Messina
21:57 17 Oct 19
What a great service. I never thought of my flash drive breaking full of information not stored on my computer. When the computer stopped recognizing the flash I had no recourse. I ground recover my fd by searching google and thankful I did. It was easy I typed my info , immediately an email arrived with a mailing label. I sent the drive and the next day another email came with a repair cost. The fee was only if it's fixed. My flash was bad it needed a change of a board! It was fixed in a day.
Christina G.
15:06 10 Sep 19
They were awesome! I thought I lost everything on my usb flash drive. They got everything up and working and I had my files back quickly. Price was great. Recommend indeed
Keith Holubesko
15:58 15 Sep 19
Jeremy came through for me Big Time! I thought I had lost everything and he went above and beyond to recover it all. Hands down worth the money. Thanks Jeremy!
Laura J
23:13 14 May 19
I reached out to Jeremy after checking numerous places for a damaged monolithic flash drive. Years and years of work on it had stopped connecting to computers. He turned a sad situation into sheer happiness as all my files were recovered. His company was the diamond in the rough. I am ever grateful and highly recommend his company for flash drive recovery. The cost was most reasonable compared to many places I checked out and waited for a lead. Jeremy did something impressive. He did some research on the exact drive I had to get an idea what work it would be etc. Thank you Jeremy!
Brian Birdwell
00:47 26 Jun 19
Highly recommend! Company was able to recovery my flash drive quickly and at a reasonable price. Thanks Again.
Alda Braccia
20:35 09 Dec 19
Had a damaged flash drive with valuable information that could not be reproduced. Checked with multiple sources before I discovered "Recover My Flash Drive" and no one could help. RMFD recovered my information within one day. Highly recommend them.
Odell Zeigler
21:28 11 Nov 19
Yesss!! My lesson plans were recovered!!! The service was excellent and expeditious! Let them handle all of your flash drive need(s). DO NOT worry about your location; they can help you!!!
Rawhi Mohammad
11:07 27 Oct 19
Fast response times and quick service. Process was straightforward and seamless. Will use again.
See All Reviews