In 2007 we began perfecting the art of recovering data from failed flash drives. Now Recover My Flash Drive is one of the leading data recovery labs for flash drives in the United States. Unlike other companies we specialize in recovering data from unrecoverable flash drives with firmware corruption or severe component failure regardless of brand or model.

98% Success Rate
Free Next Day Service on Basic Recovery's
No Diagnostic or Parts Fees
Free Shipping (USA48 Only)
Rush Service Available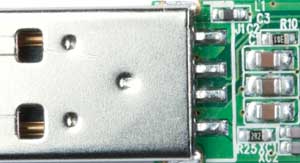 Broken USB connectors are one of the most common failures Recover My Flash Drive engineer's see. Typically the USB connector is bumped which tears off one or more of the solder pads on the circuit board. Our engeneers can usually repair the damage pad(s) and get your data within the same day!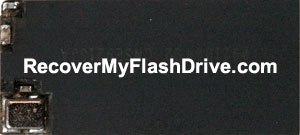 Recover My Flash Drive is the only data recovery provider in the United States specializing in Monolithic flash drives. We are able to repair common failure points within monolithic flash drives and if necessary read the flash memory chip(s) inside.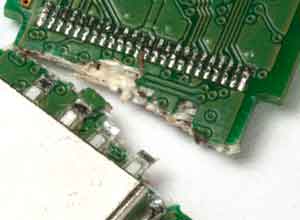 Even broken circuit boards aren't a problem for our engineers. As long as the flash memory chips aren't cracked we can try repairing the damage, find a replacement board, or read the physical memory chips.
Some flash drive failures aren't caused by physical damage but rather corruption within the memory chips. Every flash drive has its own internal file system or metadata responsible for addressing data in flash memory. Wear damage, improperly disconnecting the flash drive or a firmware bug can cause this information to become corrupt. When you receive the Please Insert Disk Into Removable Disk error the drive has locked itself into factory mode to be reinitialized by the manufacture. Recover My Flash Drive engineers are able to isolate the corrupt information and read around it to retrieve your data.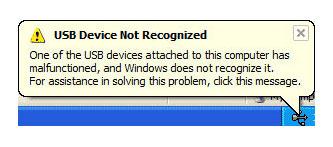 This error means something caused the initialization between the computer and flash drive to fail. For example a bad USB cable, failed passive component, bad controller, or corrupt metadata. Recover My Flash Drive's engineers need to evaluate the failure but in most cases we're able to recover your data by reading the NAND memory chips directly.
If your flash drive is completely dead (eg: Not acknowledged by your computer, no blinking led light, etc) it could be anything from a blown fuse to metadata corruption. Some computers (especially laptops) don't provide a clean +5v on the USB port. If there is a sudden power spike it can blow a fuse or worse damage the controller within the flash drive. The only way to tell what's wrong with the drive is for Recover My Flash Drive engineers to evaluate and locate the failure within the flash drive.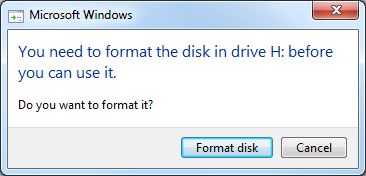 If windows asks to format your drive DON'T click Format disk. This error is sometimes caused by a virus or file system corruption. Formatting the drive will erase your data. Luckily we can recover data from most format cases by either repairing the damaged file system or reading the flash memory chips.